Hi riverrev,
I have the cooling fan schematic here for you and from here we can start with rectification.
First step would to check for power supply.
when Ac is turned on, is the compressor engaging? If the compressor does not engage, the fans would not work.
To test the fan circuit, unplug the fan switch located on the thermosat housing and use a jumper to bridge. If fan works when ignition switch is turned to ON, the circuit is ok.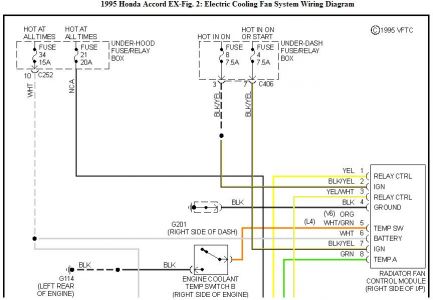 SPONSORED LINKS
Sunday, January 5th, 2020 AT 7:08 PM (Merged)