STEVE W.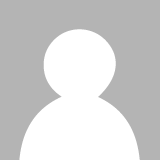 Status
Expert
Number of answers
1,191
Occupation
30+ years under the hood and in body work. Owned an auto shop for 15 years. Semi-Retired but still keep up to date.
Interests
Just someone who likes to help. I don't know everything so if I give you bad advice, I'm sorry.
Located at
Central NY About 25 miles from the Baseball Hall of Fame.
Time Zone
Eastern Time (US & Canada)
Member Since
2011-08-05
Last Seen
2017-02-24