NO START
1989 Ford F-150 • 5.0L V8 2WD Automatic •
I have a 89 f150 2wd 302. And non of the fuel pumps are working. There is power to the wires at the relay but by the time it gets to the pump its only reading 0.01 v's I checked the relay and the fuse. And traced the wire and can't fine nothing wrong with it. Help please
---
Check the Inertia switch under the dash on the passenger side, behind the right kick panel. See if the red button popped up. Push it down if it did.
Is it a dual tank system or single?
It's a duel tank system but the rear tak pump is bad so I only use the front tank
You're just going to have to systematically follow the wiring diagram to determine where the fault in the circuit is.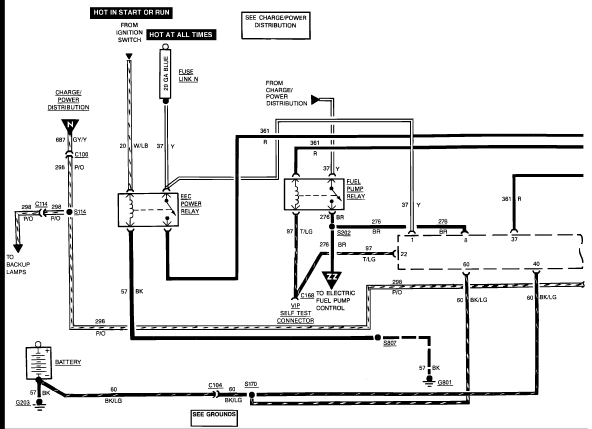 ---